Summer Camp Plans
2020 Summer Camp - Virtual Summer Camp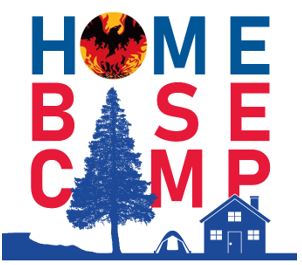 Sorry folks but we do not seem to be fated to get to camp this summer. After changing our plans three times it seems that the virus has finally beaten us. Consequently we will not be attending any summer camp this year. I know that we are all disappointed that this is the final result but health and safely are paramount.

So, what is a scout supposed to do with in person summer camp cancelled? Well he could choose to look on the bright side and use this disappointment as a chance to try a summer camp our troop might never consider! The list below provides links to council summer camp programs that will be held virtually this summer. Think about the opportunity to attend a camp in Colorado or Texas and see how other camps are run. Many of these programs offer scouts 'brag' goods - ie patches, t-shirts, hats, etc so scouts can let their friends know they did something special!

I would encourage the scouts of Troop 29 to review the list of summer camp opportunities here and register NOW! Given the broad selection the troop will not be coordinating this effort but this leaves each scout with a full set of choices on where to go and what they want to do.

Import Note: I am asking that any scout planning to 'attend' one of these camps and to take Merit Badge classes follow the rules below:

No more than 2 Eagle Required Badges suggested
Please let Mr. McNamara know what badges you plan to take so we can track advancement and he can help you make good choices.
YOU are responsible for getting confirmation or completion information of the MB from the camp you attend
Virtual Summer Camps around the country
Black Swamp Council "Cyber Swamp"
Capital Area Council "Lost Pines Online"
Chattahoochee Council "Camp Kinda-Like-A"
Chickasaw Council "Kia Kima 2020 Experience"
Connecticut Rivers Council "Camp Kinda-Like-A"
Connecticut Yankee Council "Camp Phoenix"
Conquistador Council "Wehinahpay Online"
Cradle of Liberty Council "Resica Falls Virtual Camp"
Crossroads of America Council "Scouts BSA 2020 Summer Experience"
Del-Mar-Va Council "2020 Scouts BSA Virtual Summer Experience"
East Carolina Council "Camp Boddie Virtual Summer Camp"
Gamehaven Council "Camp Kinda-Like-A"
Golden Empire Council "Camp I.T. Out"
Great Southwest Council "Gorham Scout Ranch Cyber Summer Camp"
Great Trail Council "Cybertoc: Manatoc Scout Reservation"
Greater Alabama Council "Camp Connected"
Greater New York Council "Virtual TMR Go"
Hudson Valley Council "Camp in a Box"
Lake Erie Council "Virtual Camp"
Lincoln Heritage Council "Virtual Summer Experience"
Mason-Dixon Council "Cyberquipe"
Miami Valley Council "Virtual Summer Camp"
Narrangansett Council "Yawgoog Network"
Nevada Area Council "Camp Fleischmann CF2U – Bringing Camp to You"
Northeast Illinois Council "Backyard Scouting"
Northern New Jersey Council "NoBe Everywhere – A Virtual Camp Experience"
Prairielands Council "Cyber Drake"
Quapaw Area Council "Mystery Camp"
Seneca Waterways Council "2020 Virtual Summer Camp – Search for the Missing Racdeever"
South Florida Council "Cyber Camp 2020"
Susquehanna Council "Camp Karoodinha"
Theodore Roosevelt Council "Onteora Online"
Transatlantic Council "Spec-TAC-ular Summer Palooza"
Verdugo Hills Council "Cyber Film Camp"
Western Los Angeles Area Council "Tri-Camp"
Western Massachusetts Council "Camp Kinda-Like-A"
---
"The Scoutmaster teaches boys to play the game by doing so himself."
-- Sir Robert Baden-Powell


Make sure your Boy Scout does not miss the opportunities of Scout summer camp. The "hidden value" of Scout camp will benefit your son for a lifetime!
---